Drinking red wines are an essential part of everyday life and a form of sustenance for many European countries. Did you know that nearly all red wines are made from a single species of grapes?
Hailing from Eastern Europe, almost all (approximately 90%) cultivated grapes in the world are Vitis Vinifera. Common reds like Cabernet Sauvignon, Syrah, Merlot, and Pinot Noir are included.
Red grapes are older than the grapes used to make white wine, which means they offer up excellent health benefits. Red wine has antioxidants that help prevent cardiovascular disease and type 2 diabetes.
This list of red wines, curated by Italian Wine Expert Roger Bissell will hopefully inspire you to get started on trying some incredible wines from some of the best wineries without having to spend a lot of money or do a ton of extensive searching. And if you want to keep the conversation going on all things red wine, head over to our online community, to connect with other wine lovers too.
BONUS TIP: Shop for wines at the end of the month or at the end of the year. It's usually at this time when wineshops are trying to eliminate inventory in order to close their books and you can sometimes get a discount on some great wines.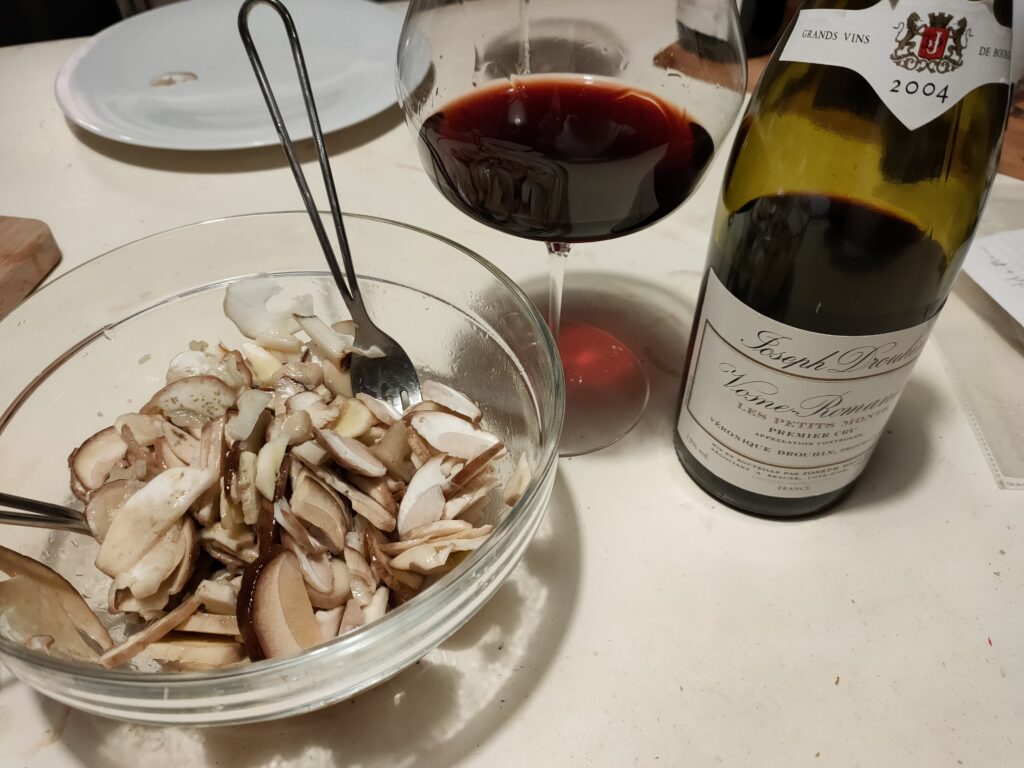 Top 10 Wines Under $20
Curated By Roger Bissell
Concha y Toro Malbec Gran Reserva $11.99
A Malbec that hails from Chile so it gives a different expression than those from Argentina or France. While Chile is usually known for its many selections of Carmenere under $20 that are delicious, I selected this Malbec. The sale price in the link above makes it an immediate winner! This wine has silky tannins, black plum and graphite notes with well balanced fruit to acidity ratio.
Domaine La Manarine Cotes Du Rhone $12.79
Spicy, full-bodied red wine hailing from Rhone France; it is classic of the region and has a strong sense of terroir. It is a 100% Grenache bottling that easily exceeds on the value component; think ripe fruits and really easy to pair with meats, chicken and fish.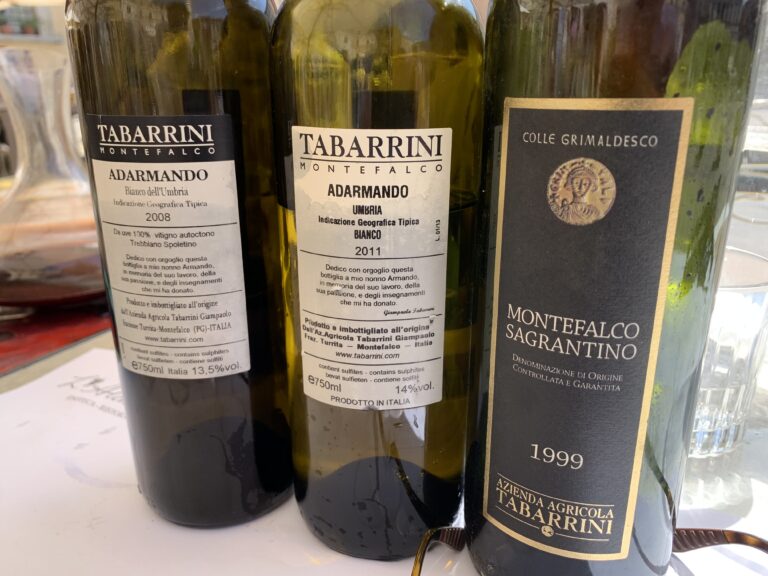 Tabarrini Boccatone Montefalco Rosso $19.99
My favorite producer in Montefalco (Umbria), Giampaolo Tabarrini produces some of the top 100 wines in the world with Wine Spectator. He also happens to make a delicious blend of Sagrantino, Sangiovese and Barbera which is pure heaven in the glass! I recently visited Giampaolo and had an opportunity to try a 2000 Rosso; this red wine blew my mind for its elegance and ageability. A medium to full bodied red with grippy tannins, bright red sherry, slight orange zest and perfect balance!
This pick is rich with dark berries, white pepper, leather and spices. It is medium-bodied, but a supple, pairing partner for most of your backdoor barbecues. It hails from down under in Australia.
Casa Madero Gran Reserva 3V $20.99
I know this one was a smidge above $20, but it is well worth it. Mexico taxes all their wines at nearly 50% making it difficult to find them under $20. This Gran Reserva hails from the oldest winery in all of the Americas and is a blend of Cabernet, Cab Franc, and Syrah. It has round tannins, ripe fruit, red flowers and various spices but is super elegant! This winery dates back to 1529 and its delicious red wines are a reflection of its history and tradition.
Pietroso Rosso di Montalcino $20
One of my favorite Brunello producers; this winery is extremely small, but highly accommodated in Italy, but hard to find in America. This particular wine has a long, intense perfume with red fruits, cherries and tobacco. The acidity and long finish could pass as a Brunello to most people and for good reason. A perfect opportunity to try Brunello Sangiovese fruit at a fraction of the price.
Produttori del Barbaresco Langhe Nebbiolo $19.98
Hailing from Piemonte, Italy, this is the perfect time to try the fruit of what makes Barolo/Barbaresco, at a fraction of the price. This co-op winery is consistently one of the most reliable wines to drink from the area. Explore and learn what makes Nebbiolo so special!
This red wine hails from an active volcano, Mt. Etna Sicily, and is 100 percent Nerello Mascalese which is related to Sangiovese, Pinot Noir and Nebbiolo. It is super elegant with a flinty minerality that pairs well with a myriad of dishes. Etna Rossos from Sicily are serious wines that can be aged as well so you don't need to drink all of it now. Take a peek at some of this producer's higher end bottlings as well.
Benjamin Romeo Predicador Tinto Rioja $19.95
In the early 2000s, Benjamin Romeo was awarded 100 points twice by Robert Parker for his red wines that were unbelievably made out of his parents' garage in Spain (Contador). This Predicador is one of his other wines made in Rioja, Spain. The bouquet is full of crushed red cherries, balsamic and wonderful baking spices. It gives way on the palate to a spicy, silky smooth, elegant finish. This wine can be aged or drank now; either way it definitely exceeds its price point.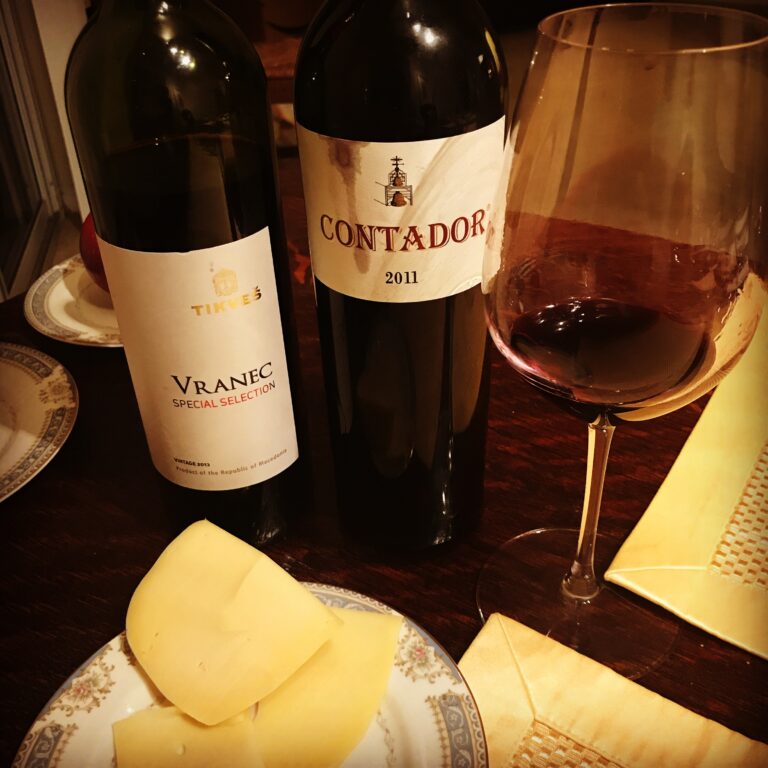 Paul Jaboulet Aine Les Jalets Croze-Hermitage $19.90
For those of you who want to drink Syrah from the finest producing region in the world known for it (Northern Rhone, France) this would be a producer to look for. Here, we have an example that is readily available without breaking the bank. Think meaty, spicy notes with green, vegetal characteristics as well. Paul Jaboulet is one of the largest producers so be sure and try some of their other wines as well.
Catena High Mountain Vines Malbec $14.99
Dr. Laura Catena and her family have been producing some of the finest wines in the world for decades now. They were just named the number one winery in the world in 2019. This pick is one of their entry-level bottlings that is a blend of many high mountain vineyards they have of Malbec. It is juicy, fresh and easily quaffable. A great introduction to Malbec from Argentina.

About Roger Bissell
For over 20 years, Roger Bissell has built an international reputation as an influential voice in the food, wine & hospitality industries.
A self-made entrepreneur, investor and former restaurateur, Roger has traveled the world dining and designing innovative, epicurean experiences for Michelin restaurants, hotels, private country clubs, resorts and wineries. As a Certified Sommelier, Roger also injects his extension knowledge and passion of Italian wine and culture into exclusive, one-of-a-kind travel excursions and tours.
In 2018, Roger was knighted in Piemonte, Italy for his considerable contributions to Italian wine and culture.